EZ-Flow Cap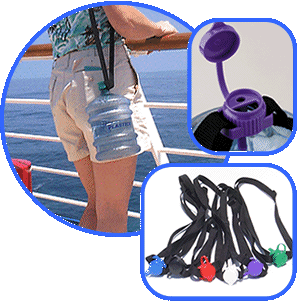 $ 2.99
Sport Bottle
The 2.3 liter sports bottles are perfect for use on small crocks, in the refrigerator, or to take with you when you travel. There are many accessories available for use with the 2.3 liter such as the "Aqua-Sac" insulator bag and the "EZ-flow" strap-caps. The 2.3 liter is great for those long bike rides, hiking, soccer games, etc. Reusable and resealable, this 2.3 L. Polycarbonate bottle features an easy to use dispenser sport cap with one hand operation and a built in easy carry handle.
Sport Bottle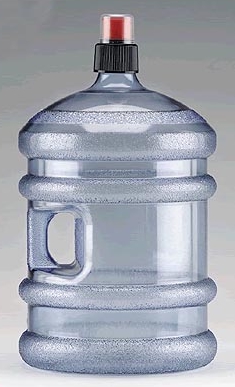 $ 4.50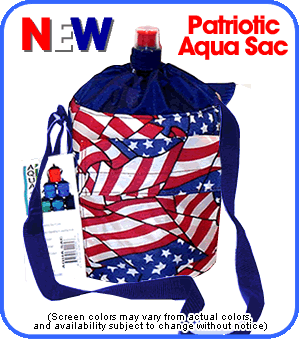 $ 12.50
Aqua-Sac
The Aqua-Sac is designed to insulate the contents of a 2.3L sports bottle. The Aqua-Sac features a 54" adjustable strap to aid in transporting, a handy pocket with velcro flap to carry car keys at the gym, vitamins, makeup, etc. and a quick close draw tie and clamp to allow easy insertion and removal of your bottle. The material is a strong nylon that will provide extreme durability.
Move Mouse over colors
to change picture

Patriotic



Black

Grey

Blue

Green

Teal

Red

Violet

Florescent Pink

Florescent Yellow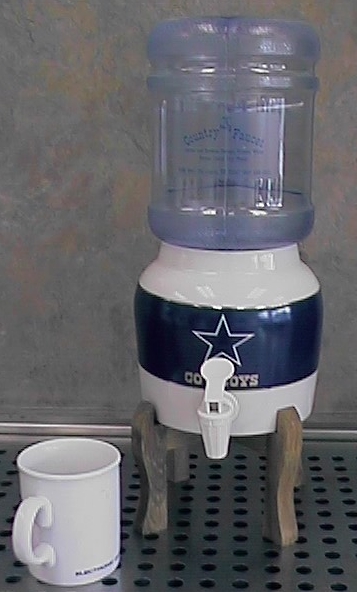 $ 29.95
Mini Crocks
The mini crock comes complete with stand and 2.3 Liter sports bottle (no cup). Great to set on your desk.
Available styles: Dallas Cowboys, Balloons, Cats, Indian Dancers, Art Deco, Desert Critters
(Other styles available upon request)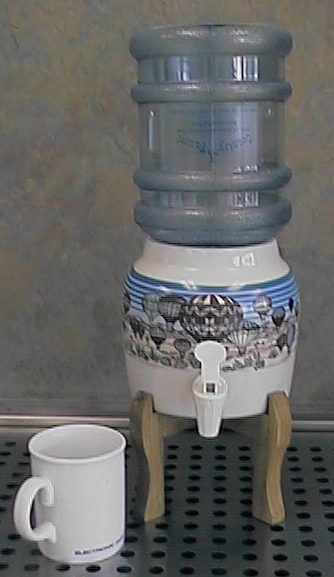 $ 24.95